An Experience of a Lifetime!
Make your own unique wedding ring in our specially designed 4 hour wedding ring workshop. We use only recycled silver and gold and lab grown diamonds only.
Never made jewellery before? No problem! You will be guided through the workshop with our
expert tutors to make your bespoke rings.
When booking please note that you will be booking as ONE participant even though this covers the cost for both of you as a couple. Then just enter the contact details of the person we should be emailing for your requirements.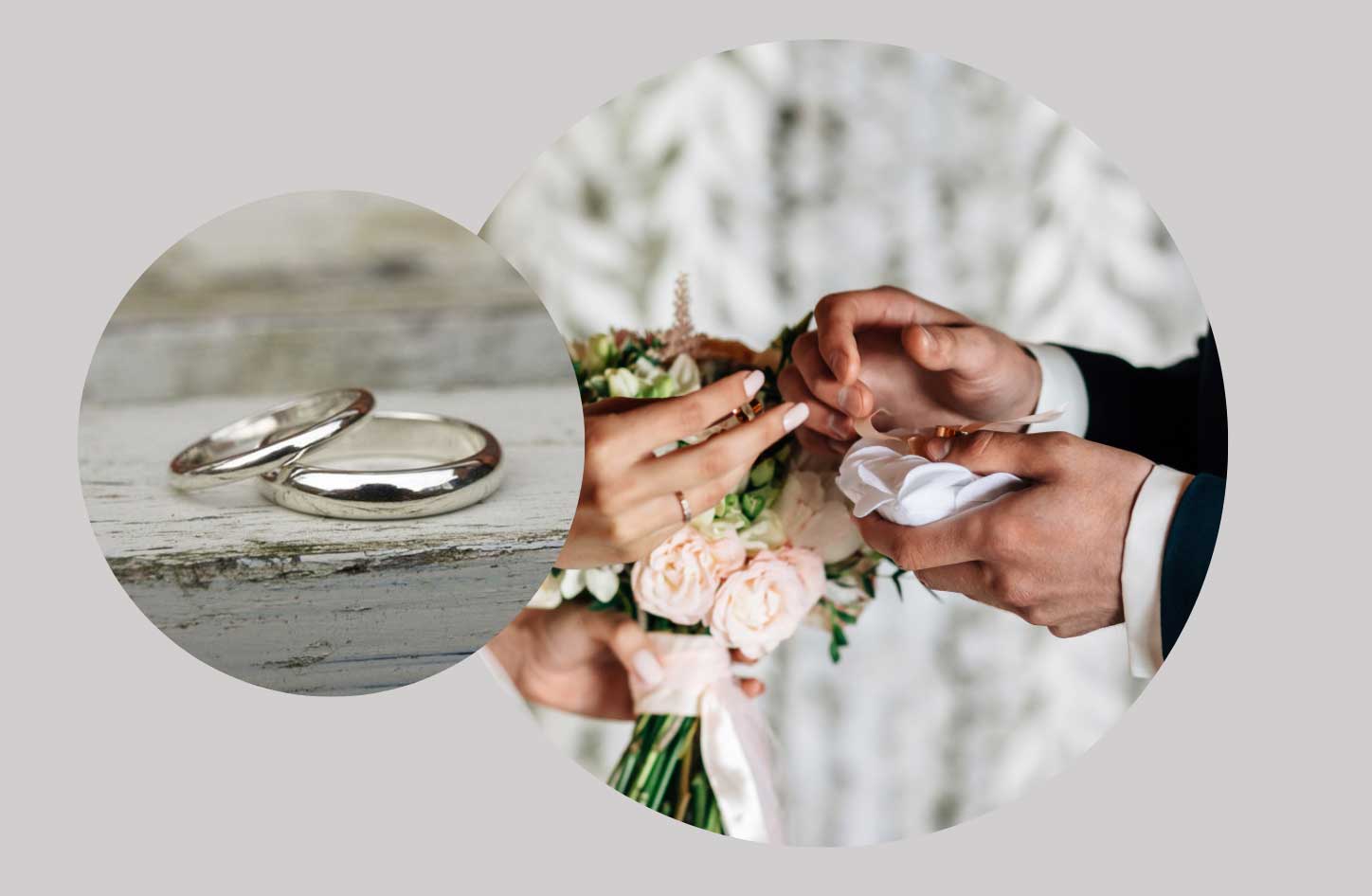 Previous Designs
Here are a selection of previous designs made at our studio by our soon to be married couples.
Your rings are sent off to get lab grown diamonds set into them.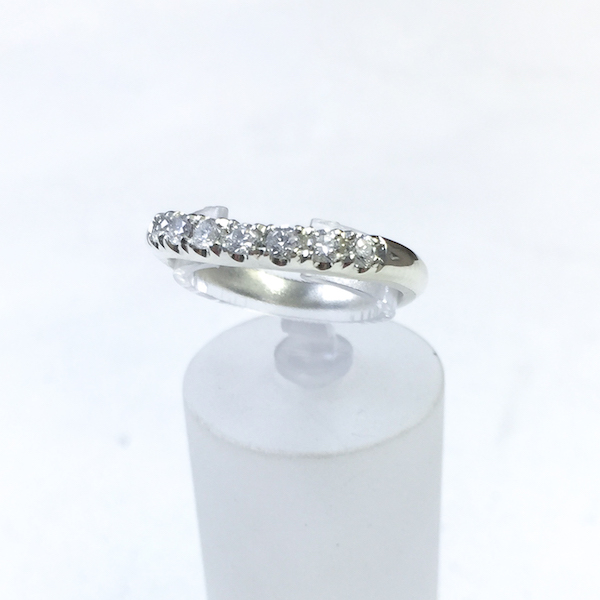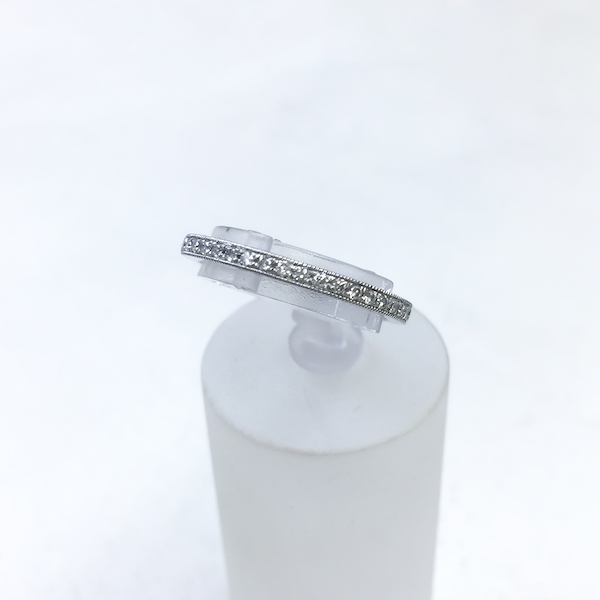 Design Decisions
Metal Choice – Choose from sterling silver, yellow gold, white gold or rose gold.

Width – How wide do you want your band? Choose from 2mm – 8mm

Shape – What profile do you want for your ring? Choose from D – Shape, Court , Oval or Round.

Style and Finish – Would you like a hammered texture or polished finish?

Engraving – Would you like a name, date and or bespoke engraving?
Stone Setting – What stone/s would you like and how many?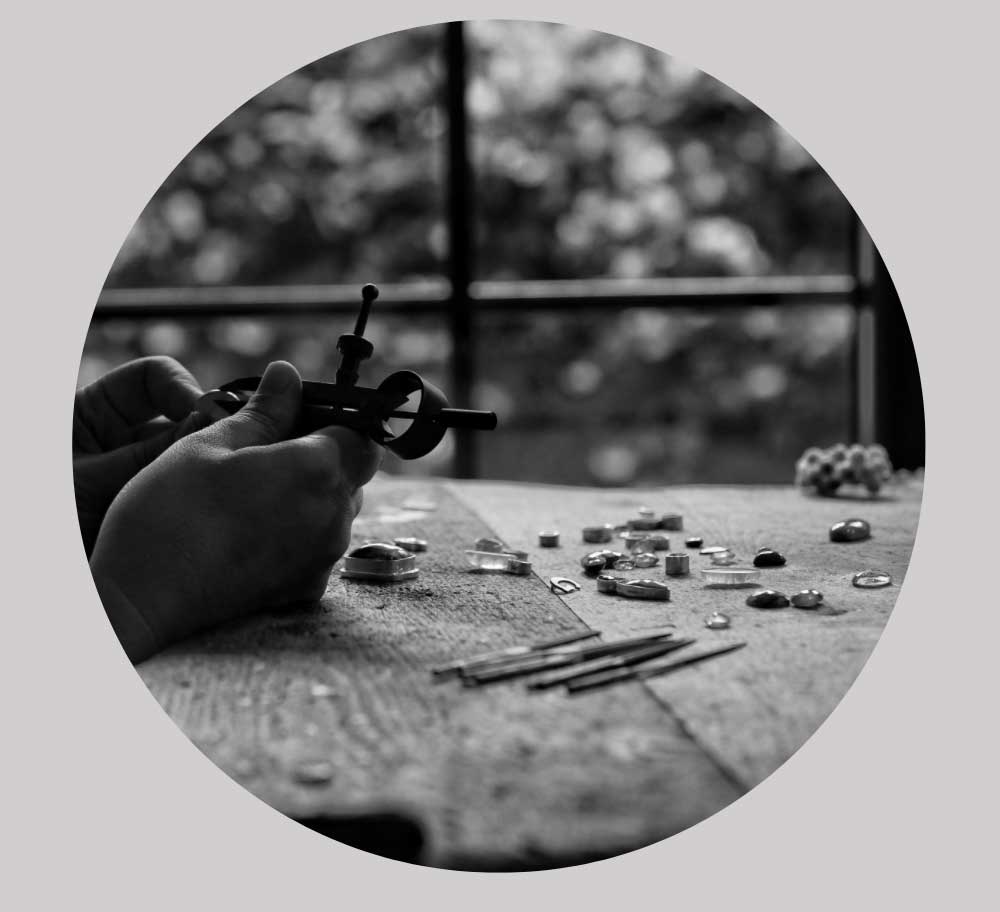 These choices must be decided at least 2 weeks before the workshop start date so we can order your precious metal and stones and have them ready for you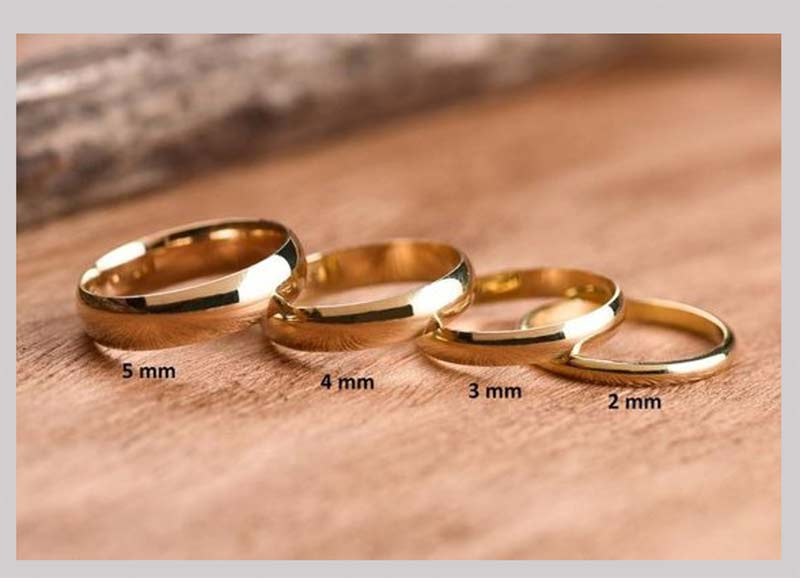 Width Options
This refers to how wide you want your wedding band to be.
Here are the recommended shapes and widths:
Flat Shape – 2mm, 3mm, 4mm, 5mm, 6mm, 7mm, 8mm.
D Shape –  2mm, 3mm, 4mm, 5mm, 6mm, 7mm, 8mm.
Oval Shape – 3mm, 4mm, 5mm
The starting depth for 2mm rings are 2mm and the starting depth for 3mm – 8mm rings are 1.5mm – 1.65mm.
Gold Prices
Gold prices fluctuate day to day. We always want to give our customers the best prices on their wedding rings.
Our gold prices are updated every two weeks. For the latest gold prices you can access our gold price list here.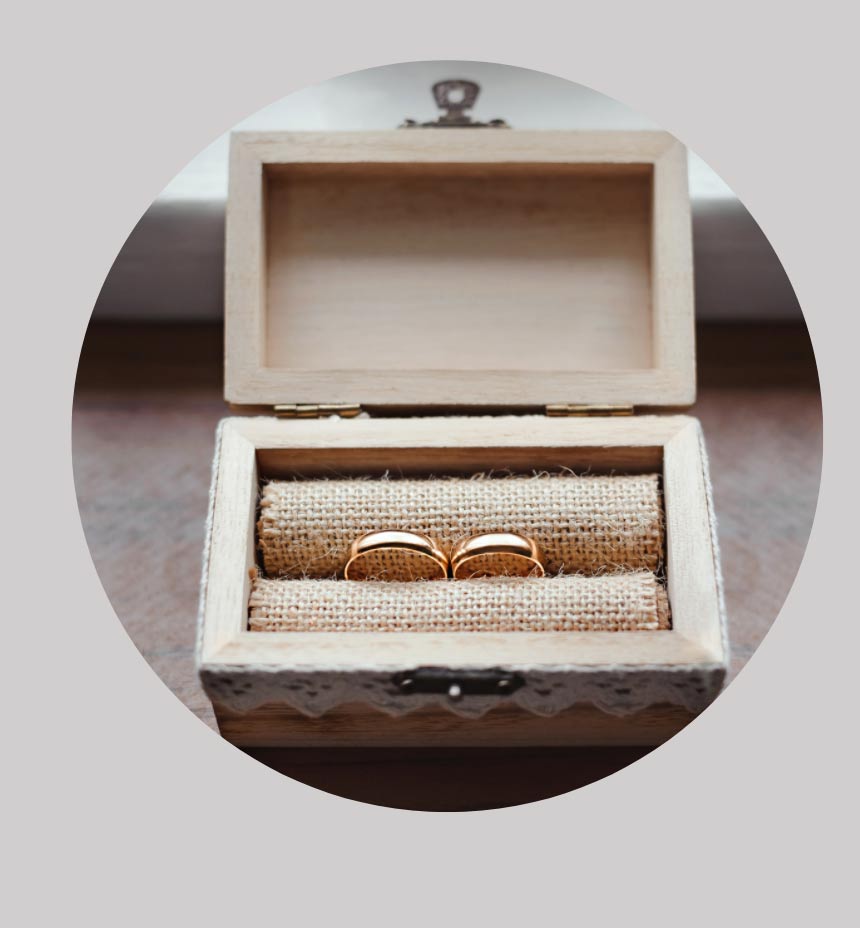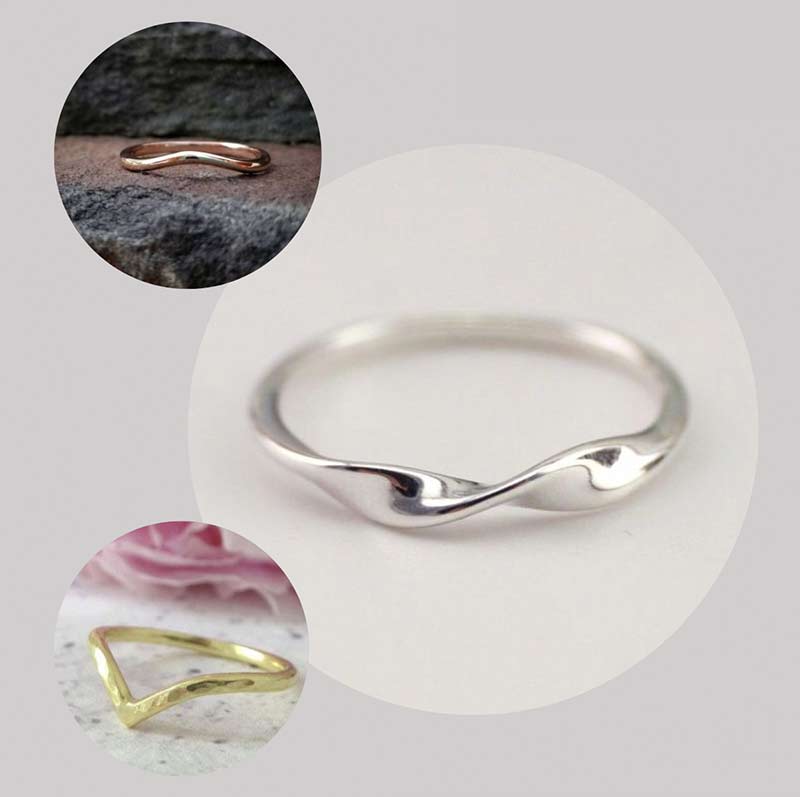 Shaped Wedding Bands
Curved Shape
In our workshop we can guide you through making a bespoke curve to fit around your engagement ring.
This wedding band will not be a fitted style but it will flow around the stone of your engagement ring.
We recommend making this style ring with a 2mm width and maximum 3mm width in a round shape
Twisted Shape
We can also do a twist in your wedding band with a maximum width of 4mm. This style works best with the flat shape
Styles & Finishes – Hammer Textures

Styles & Finishes – Polishing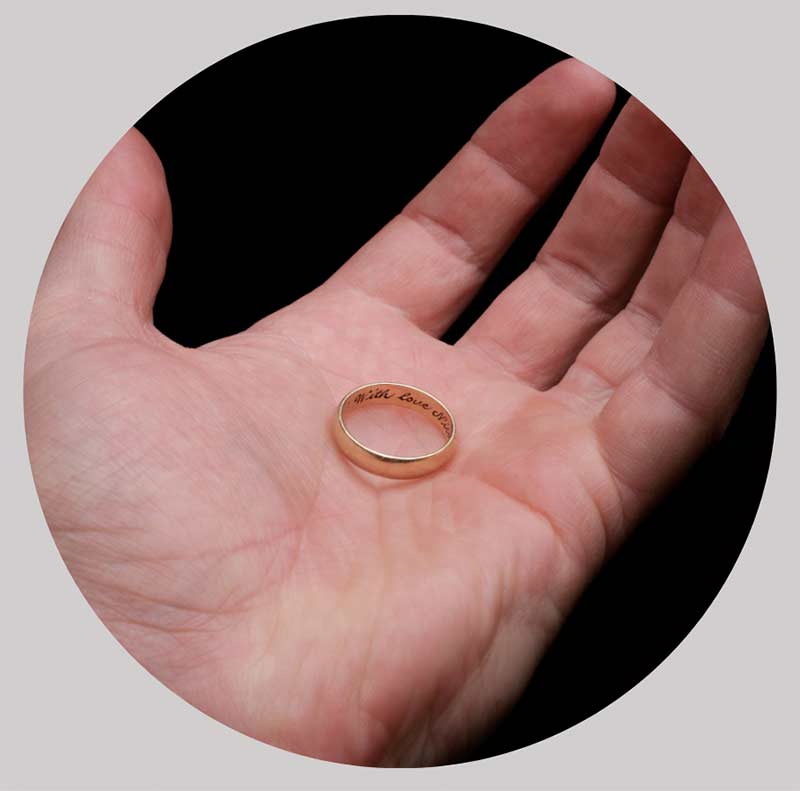 Engraving
Need a date, words or bespoke pattern? 
We can send your beautiful handmade wedding rings to an expert engraver. The lead time for this is 2 weeks.
Cost for engraving date or initials: €25

Cost for engraving both date and initials: €30

Cost for engraving a bespoke pattern: €70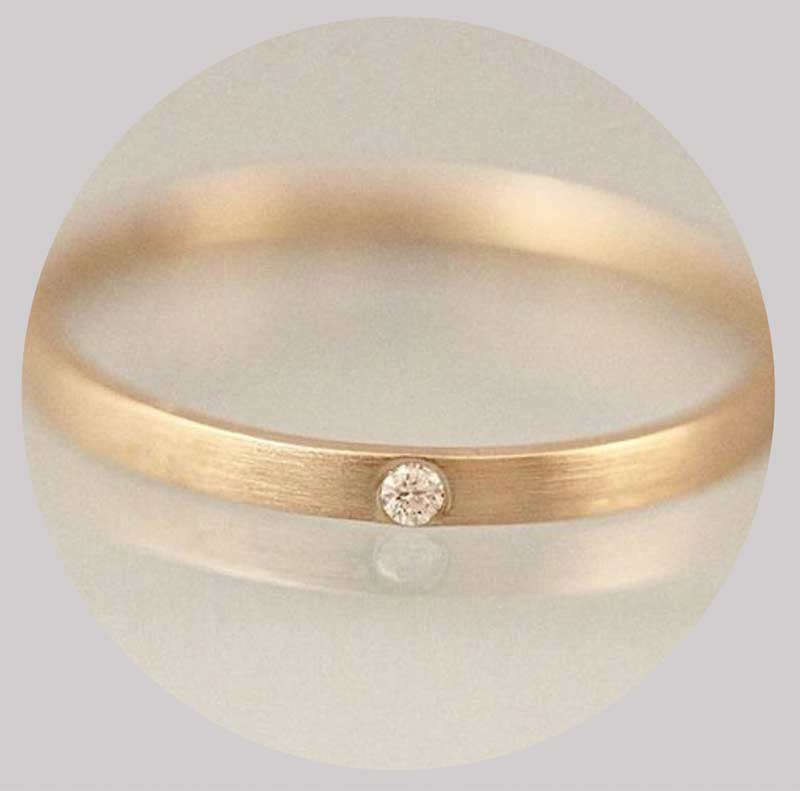 Stone Setting
Would you like a stone in your wedding band? 
We can send your beautiful handmade ring to a skilled stone setter. The lead time for this is 2 weeks.
We recommend starting with a 2mm depth metal for this option.
The type of setting we can do for you is a flush set with a round stone. 
2mm bands – 1.75mm Stone
3mm bands – 2.75mm Stone
4mm bands – 2.75mm Stone
5mm bands – 2.75mm Stone
6mm bands – 3.75mm Stone
7mm bands – 3.75mm Stone
8mm bands – 3.75mm Stone
Note: For sterling silver rings it is not recommenced to set diamonds in them.
lease get in touch for stone prices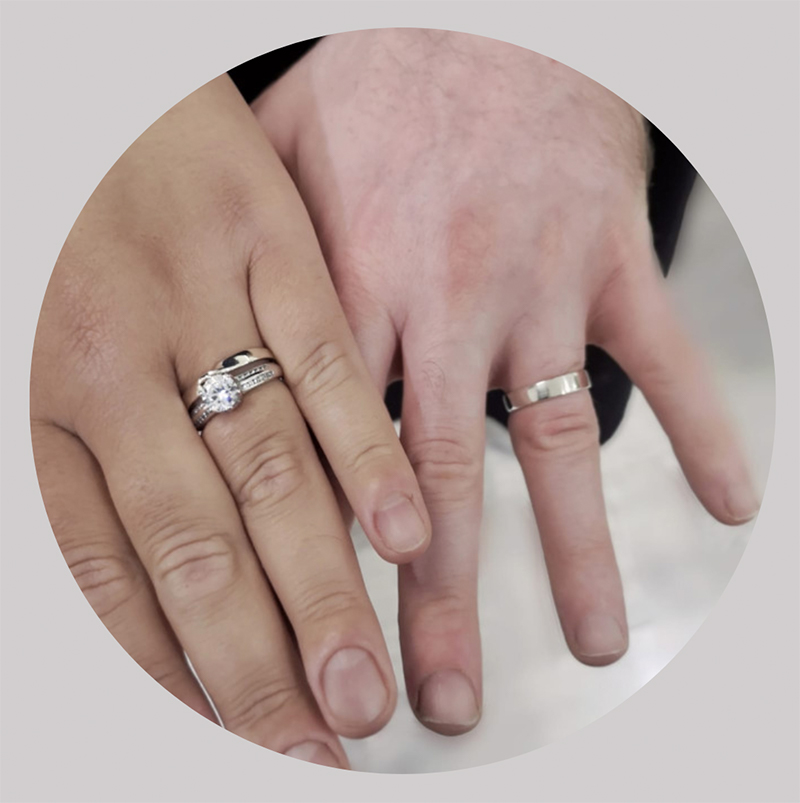 Our Reviews
Once you are happy with your design decisions please get in touch or book your course below.
Anna Duffy
Brian and myself were excited to design and make our own unique wedding bands. Audrey was so giving with her knowledge and expertise. We had plenty of time and communication before the class to really discover exactly what we both wanted our finished bands to look like.
The day itself was so amazing and one I won't ever forget. Audrey was attentive and made everything fun too. Even after with finishing touches and during these crazy times of the pandemic always kept us informed of progress. So Excited to wear them now
If you are interested in anyway I'd encourage you to do it or even just get in contact.