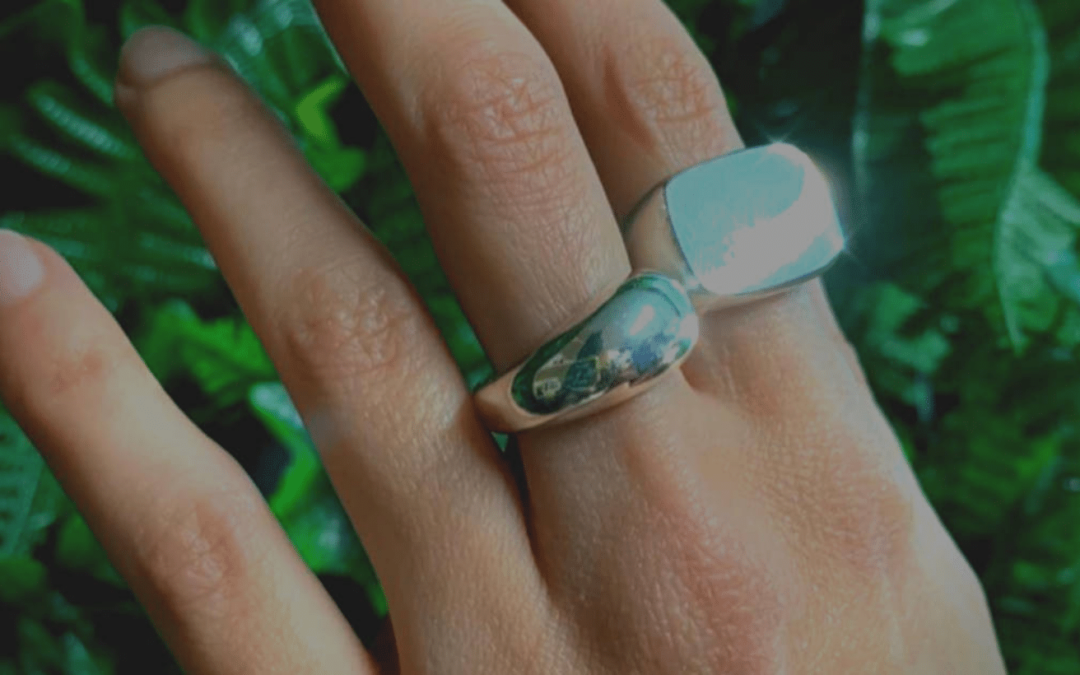 Have you heard of wax carving but not sure what it is or how to do it? Let's break it down…
What is wax carving?
Wax carving is an ancient tradition in jewellery making which dates back as far as 6000 years. It's a great place to start with your jewellery making skills because it gives plenty of freedom to experiment with an affordable material. With wax carving, you're also able to make a more diverse range of shapes that would otherwise be difficult to achieve with traditional sheet metal and wire.
How it works?
Starting with a lump of wax, you saw and file it down into the shape you want, something like a sculptor working with stone. Once you've finished your wax carving, it's then sent to a caster to be cast into your metal of choice. We mostly offer silver casting at Silver Works but we love hearing your ideas so feel free to ask questions and share design ideas.
What can you make?
Well, we're glad you asked…Here are a few pieces made by one of our tutors, Steph while using wax carving to create jewellery for her own brand, Authentic Paranoia.  We're a little obsessed…
What can you make in our classes?
Again, so glad you asked because we're pretty proud of our students and their wax carving creations. Check out some of the Silver Works Hall of Fame pieces below. These are all pieces made by customers using our at home Wax Carving kit or by students who have attended our Wax Carving Course.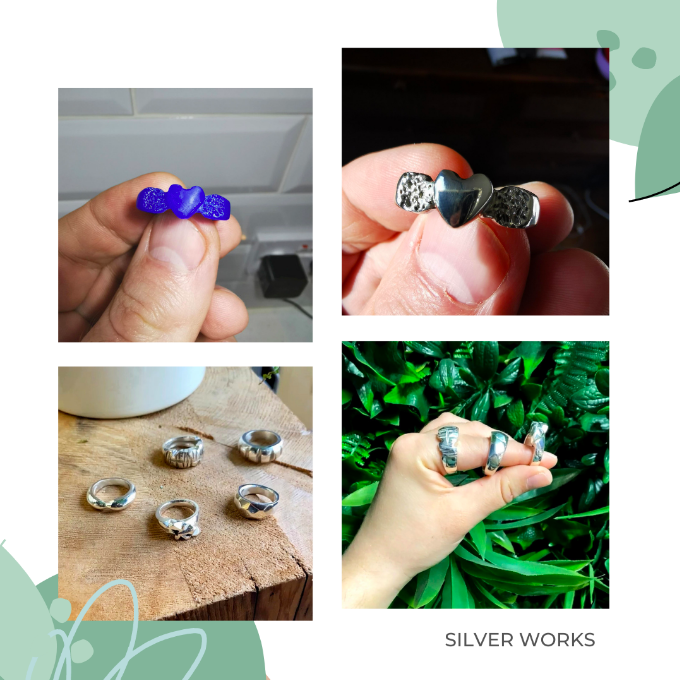 So what do you think? Ready to book the Forge Your Own Silver Ring Class? Or would you still like to learn more?
If you're ready to book, great! Click here for available dates and choose one that suits you best. We can't wait to meet you and get started!
We're now running a 5 week Wax Carving Class to take you through the entire process.
You'll learn all the basic skills needed for traditional wax carving techniques.
On completion of this wax carving course, you will have:
Chosen your design

Learn and understand all the techniques necessary for carving your design into wax

Have your pieces sent off for casting.

Post casting preparation and polishing, ensuring your pieces are ready to wear
Our next 5 week Wax Carving Course kicks off on:
SUNDAY 5TH SEPTEMBER, 10-12:30
Every Sunday for 5 weeks until Sunday 17th October
Related Blog Posts
If you'd like to learn more, we've gathered our top blog posts about wax carving to help answer some of your questions and hopefully provide you with plenty of inspiration of what's possible within our Wax Carving classes. 
Top Tips For Using Our Ring Carving Kit – I have no idea what to make – Help! 
And if you want to learn more about the potential a new creative hobby can have in your life, read this – The Benefits of Cultivating New Creative Skills 
Thanks,