Our most frequently asked questions usually come back to two things:
Do I need experience in making jewellery to attend Silver Works classes? (in case you're wondering, no, not at all!)

I have no idea what to make. Help! I need some inspiration. 
Today we're here to answer the latter. First up, check out our instagram – we share lots of insights into our workshops, including some of the beautiful creations other customers have made in the workshop or using the Ring Carving Kit. You can also browse Pinterest for design ideas. 
To show what is possible using our Ring Carving Kits and through attending our workshops, we wanted to share with you some of the creations people have already made using it.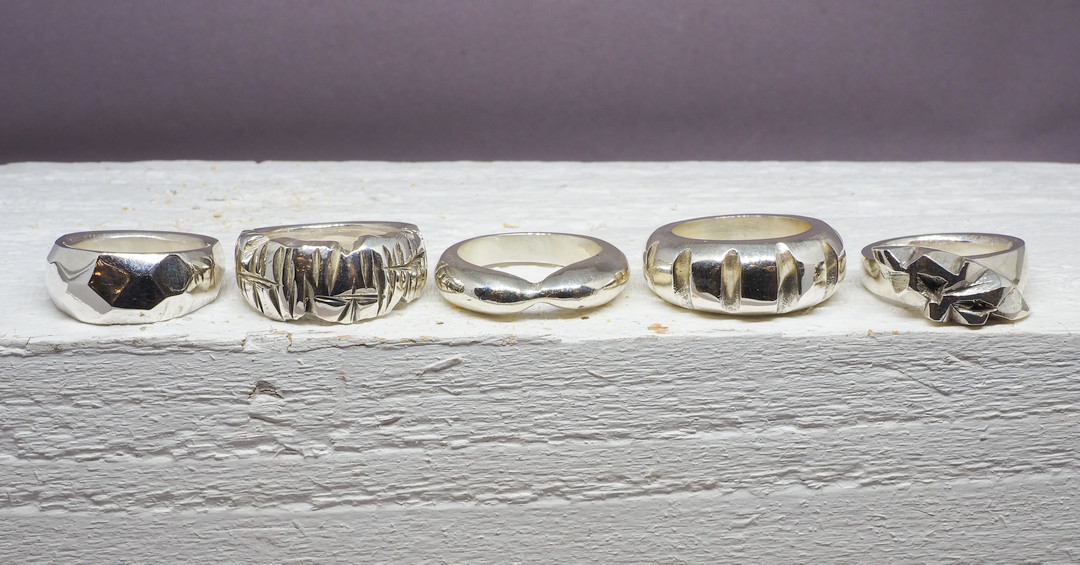 The beauty of jewellery making is that no two pieces are identical – what you create is a true reflection of you, your style and your hands!  You can now check out some of the rings made using the Kit in our Silver Works Hall of Fame below.
With the easy step by step tutorials included in the kit and workshops you will learn everything you need to know about the basics of wax carving. Those who have done it already have left glowing reviews! See what they have been saying below:
"A novel and delightful way to explore and express your creativity in a lock down. The kit is comprehensive and the tutorials are detailed and easily accessible online for whenever suits your timetable. Great support and fast responses to enquiries. I can't wait to attend a class in person to expand my skills. Highly recommended." – Joseph Bonham
"Great Lockdown experience learning and working from home. Took me a while to shape the wax to my design but good fun trying it and my ring has turned out beautifully. Great conversation piece and I'm planning to make some nice presents." – J.S.
To read more about it and to get your own Ring Carving Kit, click here
And if our Ring carving workshops have caught your eye, click here for further details and booking options. 
Thanks,