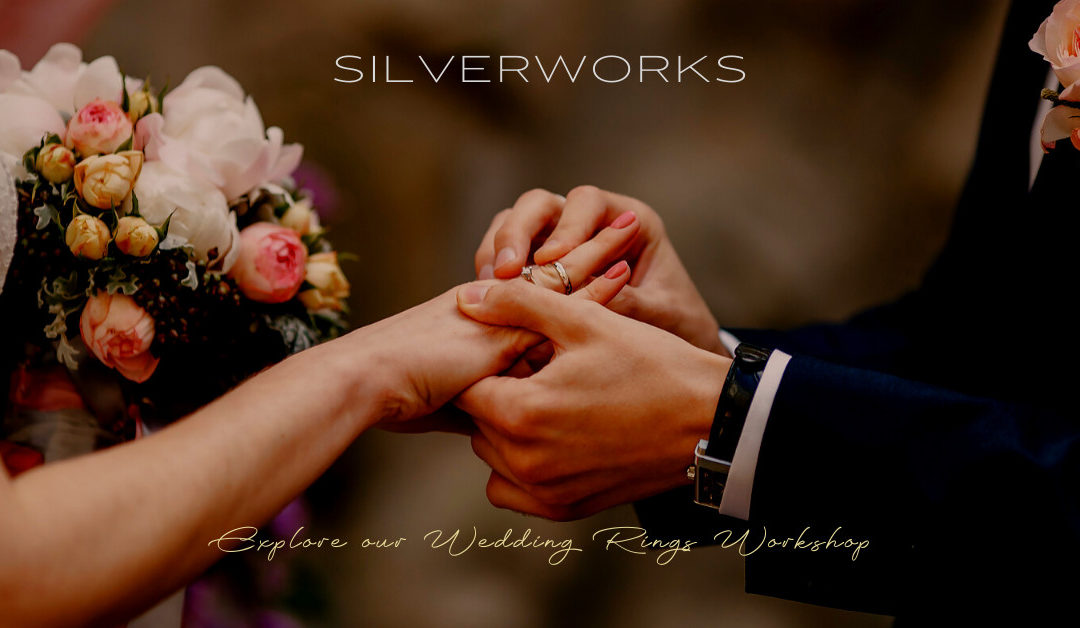 Explore our Wedding Rings Workshop
As tradition goes, we know that engagement rings tend to steal the show when it comes to wedding bling. There's the sparkle of the ring itself, closely followed by the romantic tale of the proposal. 
However, today we're here to propose a toast in honour of the wedding ring itself – an often overlooked but equally important part of the big day and a lifelong physical representation of your union. 
Why not double up on the romance by crafting your own wedding rings with your partner?
Our 4 hour Wedding Rings workshop allows you to create something truly unique with the guidance of our expert tutors on hand to support you throughout the creation of your bespoke wedding rings – even if you have zero jewellery making experience. 
Within this post we're covering some of our most frequently asked questions about the wedding rings workshop. If we haven't answer your question here, please feel free to get in touch with us here. You can find all the details about the workshop itself here too. 
WHEN ARE THE WORKSHOPS RUNNING? 
We're very excited that all of our in-person workshops – including the Wedding Rings workshop will be running again from 2nd June, following government guidelines. We are currently working through rescheduling for those who missed previously booked workshops so if this is you, we'll be in touch ASAP. If you're a new customer who would like to book a workshop from June onwards, you can do so here.
COVID-19 Safety Measures
We ask that all of our students and teachers wear face coverings to keep each other as safe as we can. There is also plenty of hand sanitiser on site to use during workshops as well as screens to separate work stations. Maximum of 6 in a class to allow for social distancing. 
DOES ONE BOOKING COVER A COUPLE?
Yes, one participant booking covers a couple to attend the workshop together.
WHAT ARE METAL OPTIONS AND COST?
Sterling silver – this is included in the cost of the workshop. Other metal options include; 9K Yellow Gold, 18K Yellow Gold, 9K White Gold, 18K White Gold, 9K Rose Gold, 18K Rose Gold – full pricing options are available for these metals on the 'Wedding Rings Workshop' page of our website (linked in bio)
Thanks,