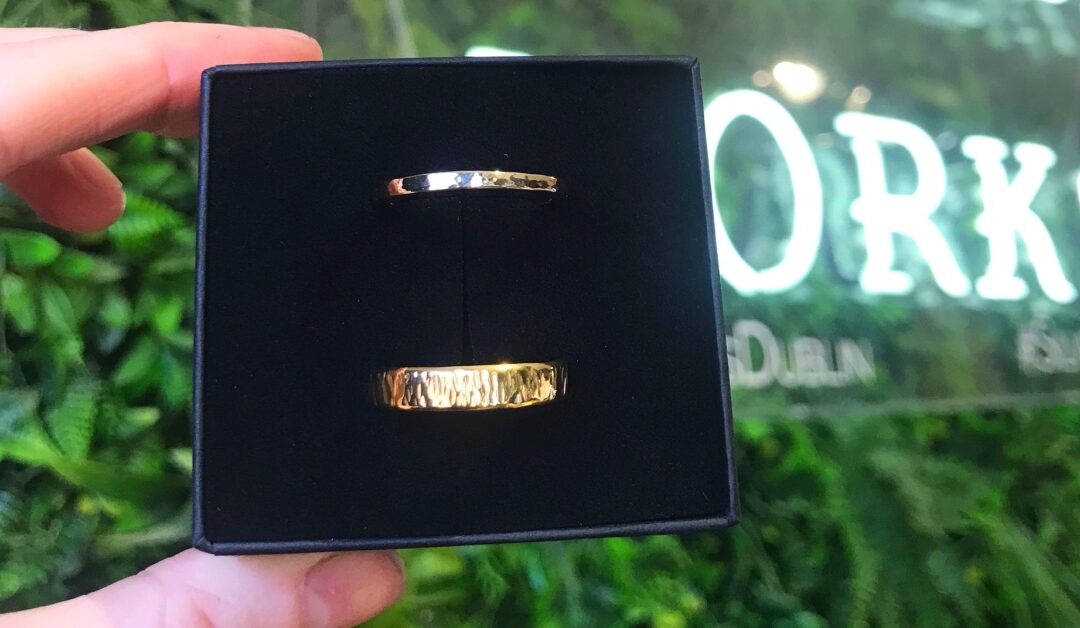 We are very excited to be announcing our BRAND NEW class, Forge a GOLD Ring at Silver Works Dublin. 
You may be thinking that this class sounds a little familiar, and you're right. Due to very popular demand, this new class is a twist on our classic, best selling, Forge a Silver Ring class. 
Time and time again, we receive questions and requests about whether you can do the Forge a Ring Class, making a gold ring instead of silver and until now, this was something you had to leave to our expert tutors and goldsmiths to do for you after the class. Part of the joy of the Forge a Ring class is that you get to walk away with your brand new, handmade ring at the end of the class so going forward, we'll be running a special edition, gold version of the Forge a Ring class every 6-8 weeks. 
What this means for you is that if you prefer to wear gold jewellery, you can come in specially to this class and make a gold ring of your own. It's the same class and the same process as the original Forge a Silver Ring class but it's slightly more bespoke with more time spent with each student to enable you to make the ring using gold and to suit your style. 
The first Forge a Gold Ring class will be held on Saturday 5th November with just 5 spaces available. To find out more, visit our booking page here.
Got questions? Check out our FAQs below.
Do we need prior experience to do this class?
Absolutely not! This is a fun, interactive class designed for anyone to take part in! We teach you from scratch.
Do we get to keep the ring at the end?
Yes you do! It's your ring to love and cherish after the class
I don't like the thickness of the band, can I make my ring thinner or thicker? 
We offer a standard 4mm size band or a 2mm square wire band- which you can texture and finish any many different ways! Unfortunately as we have to order in the gold especially these are all the options of width that we can offer for this class
Can one of our group do the forge a ring class and one of us do the charm class?
Unfortunately not, as they are two very different procedures, they are really two separate classes that need 2 separate teachers.
Find our full FAQs here